Summer sailing camps at THE (Tihany Sailing Club) marina are welcome all children between 8-18 years.
Courses start every Sunday at 10.00 AM and finish on Friday at 5.00 PM from 14. June to 28 September.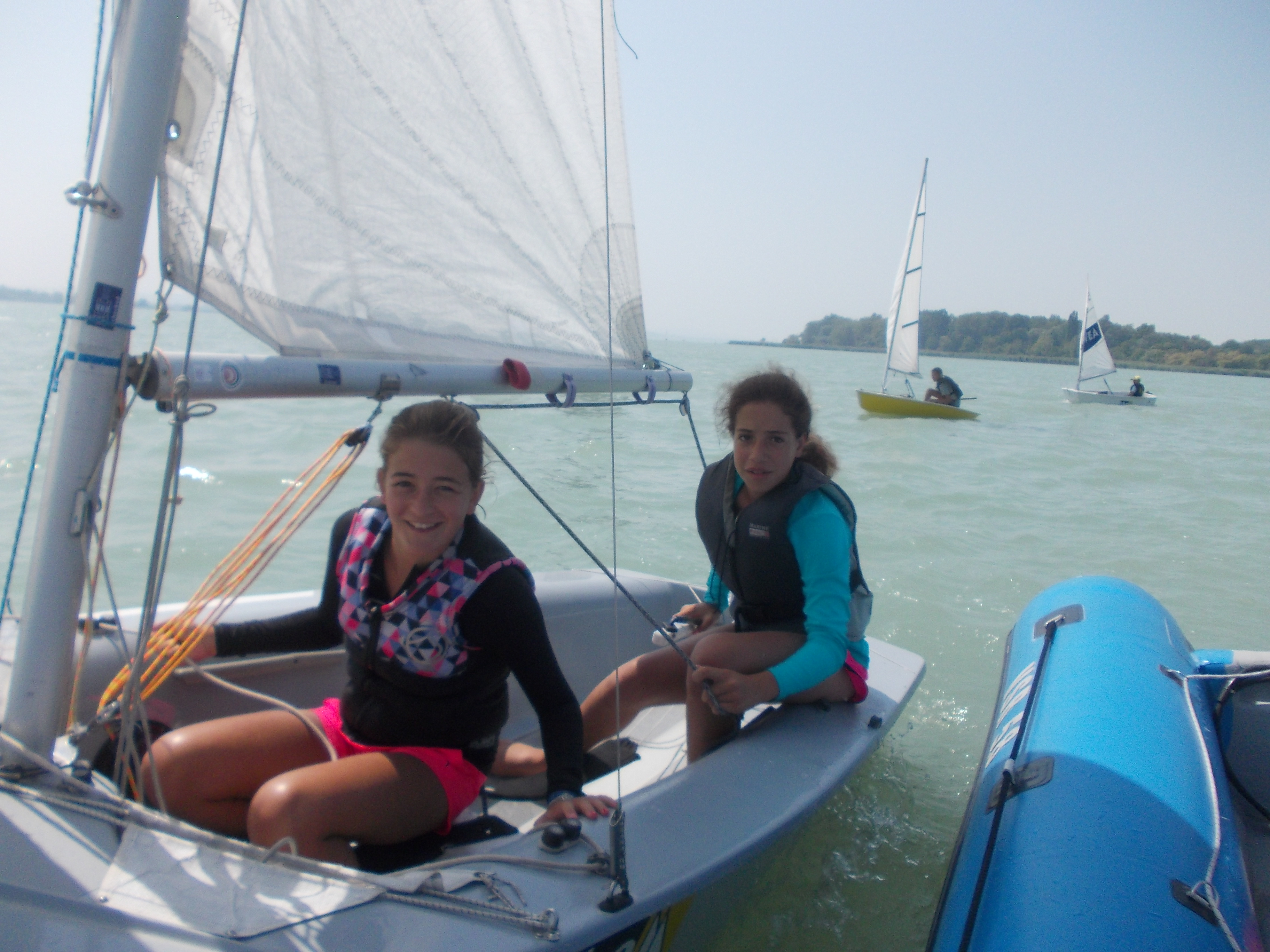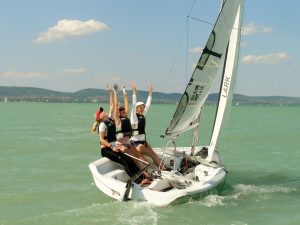 Tihany
THE Marina:
8237, Tihany, Kenderföld u. 19.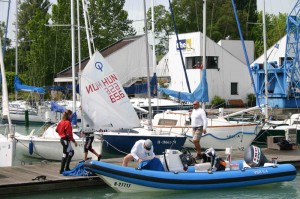 8237, Tihany, Kenderföld u. 19.
Location: THE Marina
Lodging: At the nearby clubhouse in 4 to 8-bed-rooms.
Food: Full board.
Sailing equipment: 10 Optimist dinghy, 2 trainer motorboats, 2 trainers, in normal weather conditions minimum 4-6 hours sailing each day.
Other programs: Animators are organizing plenty of out-door programs, like soccer, beach volley, tours, games.
Conditions: All the attendees need to have good swimming skills, although all the trainings will be done in life west.
Things to bring: 2 set warm dry clothes and sport shoes, suntan lotion, sunglasses, hat, towels, raincoat.
Attending fee: HUF 78.000, ( HUF 58.000 without accommodation, HUF 5.000 discount for sisters or borders )
Héjj Viktória
tábor jelentkezések
06 (20) 222 9867
uh.liaseht@jjeh.airotkiv