We have been doing sailing camps at THE for 20 Years. Safety and fun are the most important for us, therefore we offer various activities, we promise good coaches and teachers, lots of attention and a happy spirit.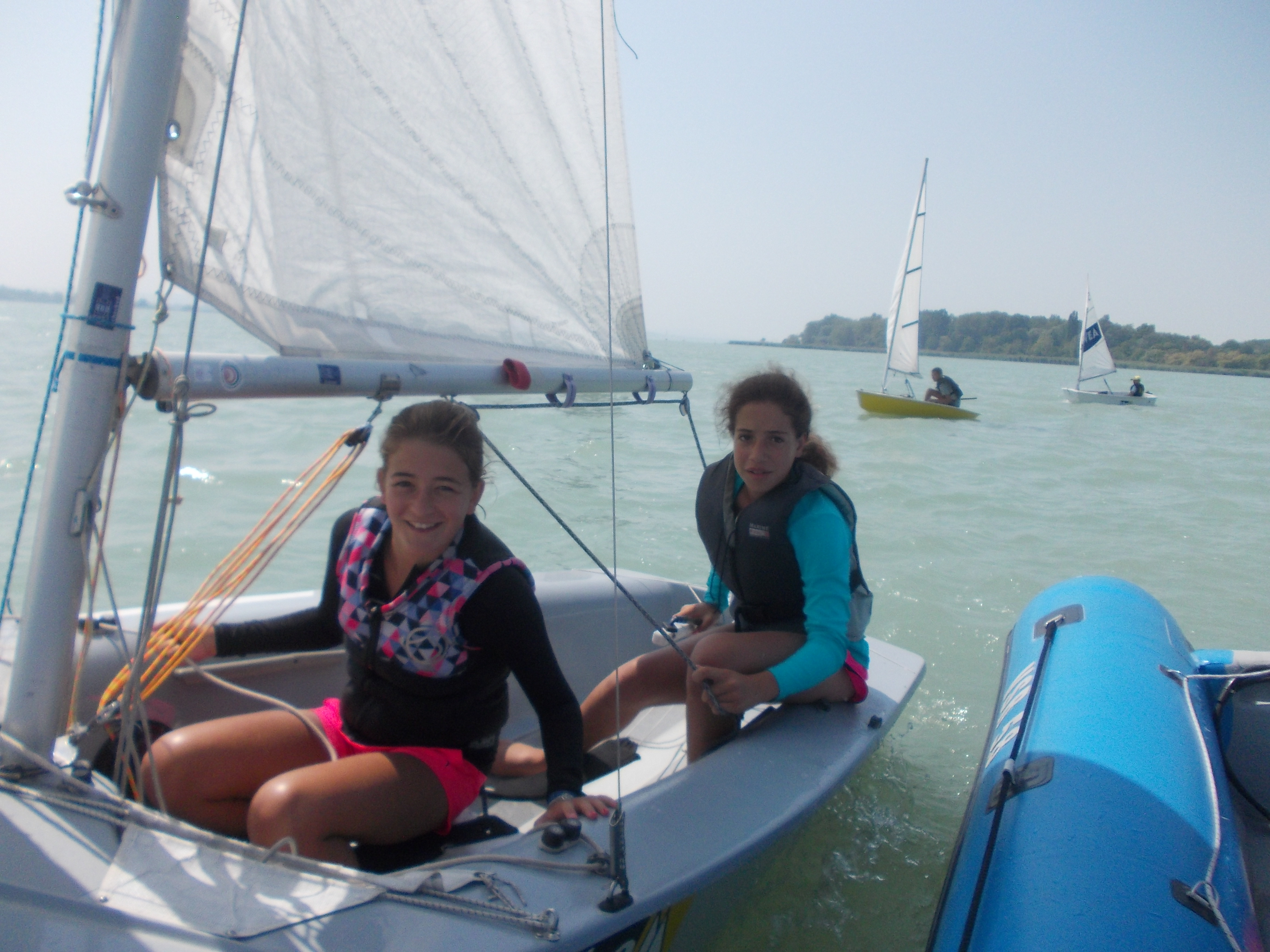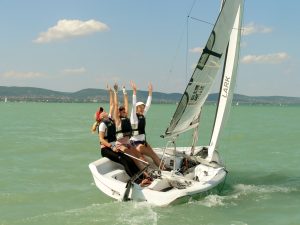 In 2023 we offer sailing training in three different age categories
| | |
| --- | --- |
| 8-14 years – beginner | 1 |
| 8-14 years – advanced | 1h |
| 14-18 years | 2 |
Tihany
THE Marina:
8237, Tihany, Kenderföld u. 19.
8237, Tihany, Kenderföld u. 19.
About the camp and the activities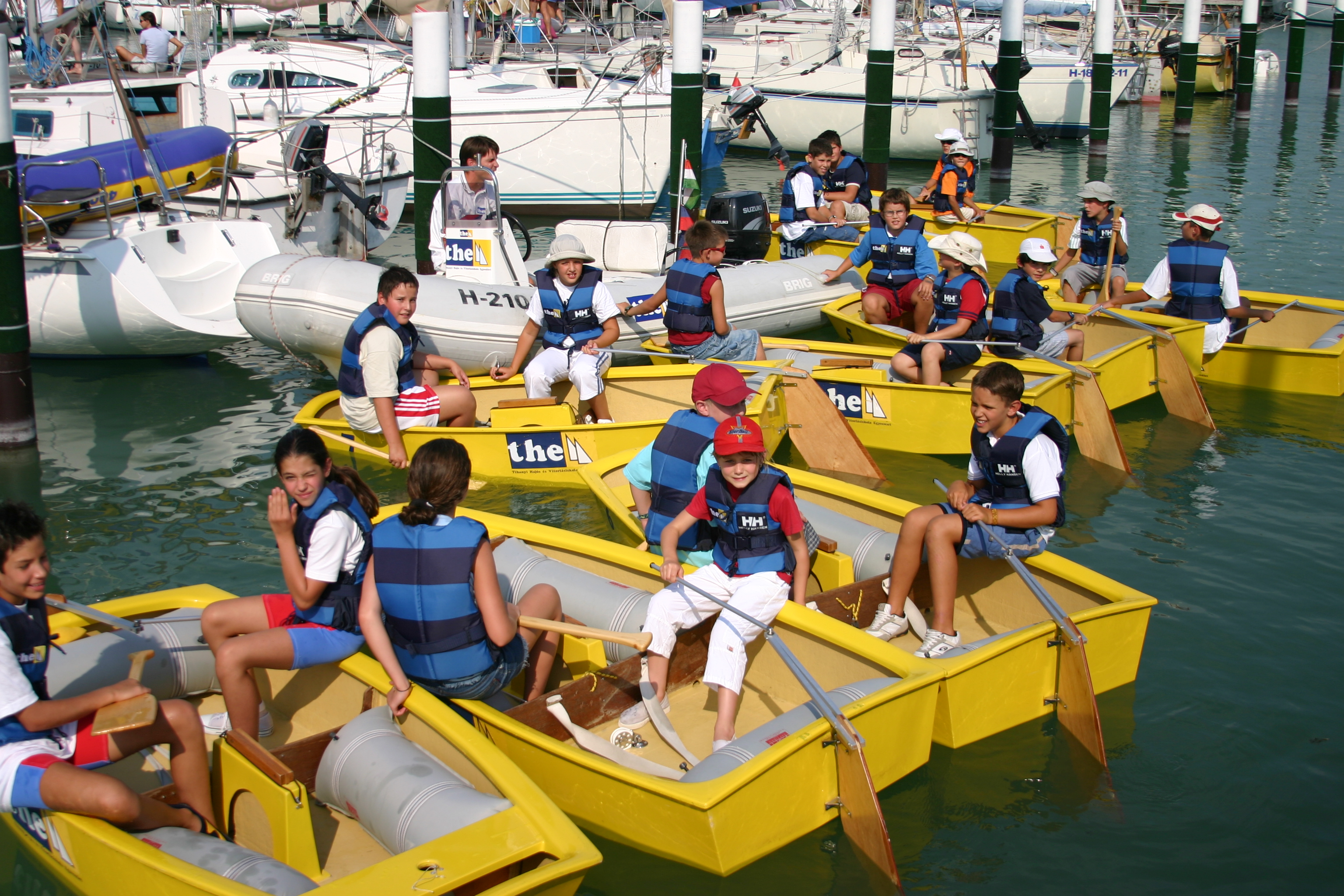 Our camps are designed for 28 children, with one sailing coach and two teachers taking care of them. The kids can sail Optimist, Pille and Topper, depending on their size and age. The coach follows them in a plastic motorboat. All kids can sail up to 4-6 hours a day. Besides that, the teachers organize port side sport and fun activities. Housing is near the marina, in a nice clubhouse supplied with ping-pong table, basketball field and football field. The kids will stay in rooms for 6-8 people. In the clubhouse, they get three meals a day, and additional fruits and chocolate. Wearing a lifesaving vest in our camps is reqíuired, those we provide to the children. However, swimming well is a must when applying.
We recommend you bringing: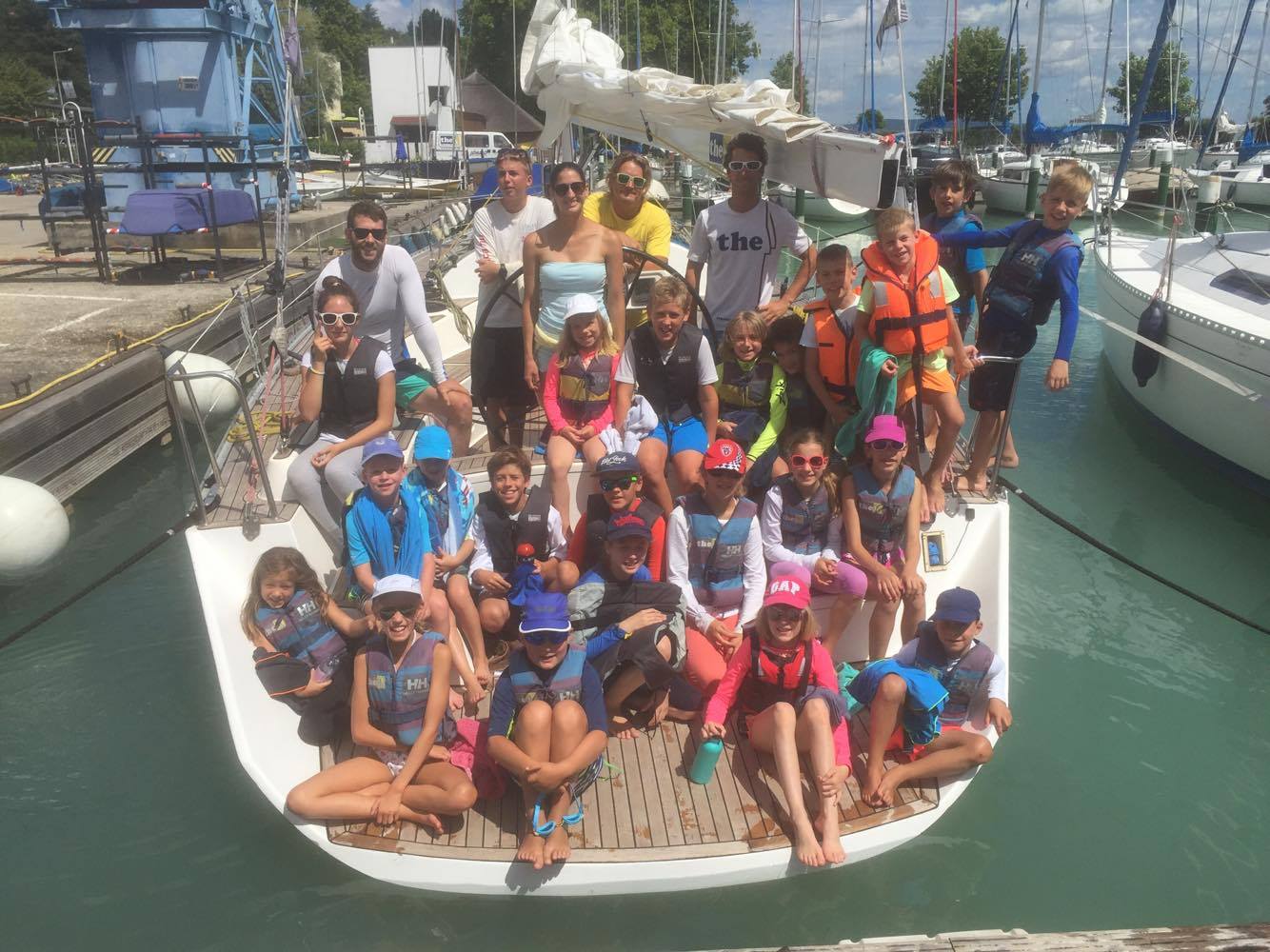 Two sets of activewear, sports shoes (not crocs, not slip on, possibly closed and water resistant), raincoat, sunglasses, hat, suncream, bathing suit, beach towel, towel, backpack, water bottle. We provide the sheets.
The children should arrive at 10 am on Sunday. Please be on time, so they can start preparing the boats. The parents can come around at 2 pm on the last day (Friday) to see their kids sailing. The camp ends at 5 pm approximately.
130.000 HUF, that includes housing and meals. Without housing 110.000 HUF. Discount for siblings 10.000 Ft / person.
We accept applications from the 16th March 2023.

Viktória Héjj
camp applications
06 (20) 222 9867
uh.liaseht@jjeh.airotkiv
We invite the best sailors in all camps to join us in the end of the summer for an "All-Star" camp, from where we might invite them to train among our racers.
1. Beginner camps
getting to know the boat
navigation without sails
sailing form the second day
some theory
knots
going in and out of the marina
2. Advances
only kids who have attended a least two Beginner camps can apply
sailing form the first day (not necessary)
theory on racing, knots
other sports activities, sunbathing
3. Highly advanced for teh age 14-18
sailing with Topper and Pille
long sailing trips with more boats
lifesaving, mooring
getting to know Balaton and the rules of sailing
racing
We offer the same camps in Agárd, with the same teachers, on a lower price. For more details, visit the site yka.hu !!!